About ATD Hobbies!
The mission of ATD Hobbies is to continue to be the destination providing the Okanagan and Western Canada for all your RC hobby needs. Whether you're new to the hobby, a basher, hard core racer or a pilot, you can rest assured our team of passionate experts will provide you with the best customer service possible. We are the LARGEST rc hobby store in the Okanagan with thousands of parts and hundreds of kits in stock.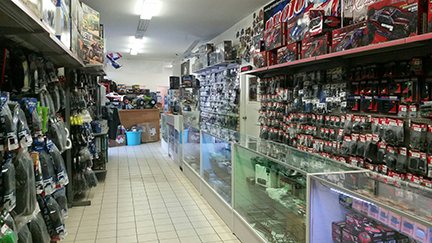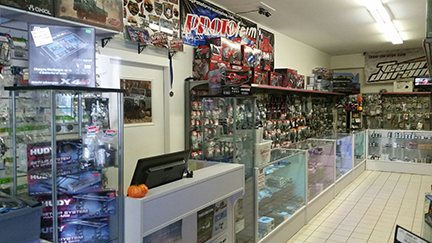 Company Information
ATD Hobbies specializes in everything that is RC, remote controlled and carries all major brands. We have operated out of the Penticton, British Columbia since 2007. In that time, both consumers and suppliers have recognized us as being a trusted retailer and business partner.
History
In November, 2007, Anthony and Amber Hobbs started ATD Hobbies with their existing business in the sunny Okanagan of Penticton, British Columbia. Anthony, with his passion for RC racing, having run a successful automotive accessories and graphics company, decided to start the company he had always dreamt of. Amber, coming from an accounting and automotive customer service background, pitched in with helping customers and began to learn the hobby.
The company grew quickly; mostly from word of mouth of local RC enthusiasts and customers. ATD Hobbies gained its reputation by maintaining a broad selection of inventory at reasonable pricing, delivering excellent customer service, providing fast order expectations, and giving back to the RC community.
The business had to move to a new location in 2012 so it could grow and succeed. From the humble begginings in the 650 sq ft space to our new location; in a 10,000 square foot building which houses our retail store, service department and offices. In 2016 after spending hundreds of hours working to make an easy and user friendly website, we launched the new www.atdhobbies.com.
2022
Amber and Anthony have made the decsion after 15 years it is time to close the store front portion of ATD Hobbies. The "COVID" years had been very challenging for us with maintaining stock that our customers are accustomed too, to the challenges of warranties, a vast influx of customers and all the other difficulties that alot of retailers faced during the past three years. We need to take a step back, re-evaluate and simply breath. We will continue to operate our online webstore until futher notice. See NOTICES for full details >>